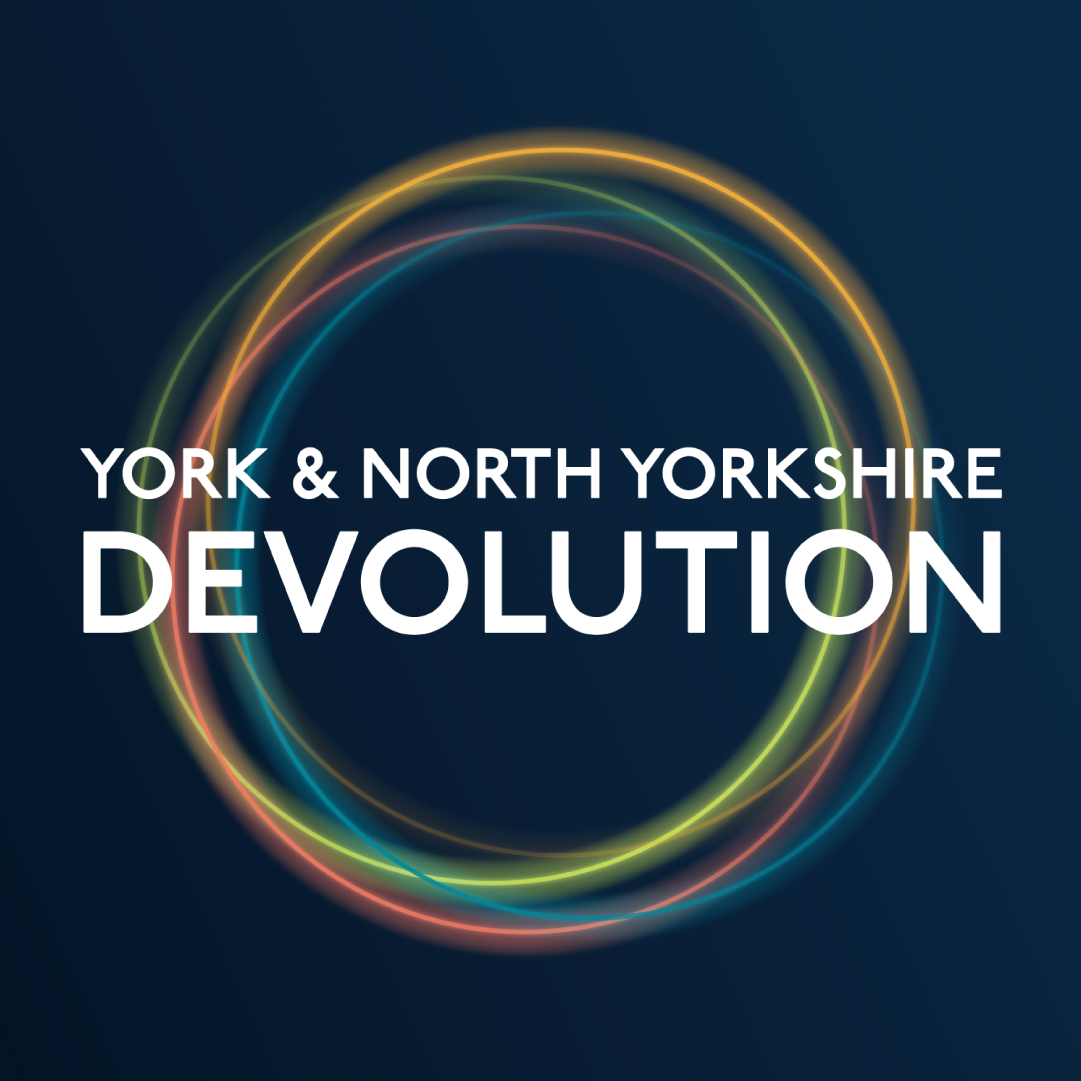 Since the devolution consultation launched on the 21st of October we've had almost 2000 responses. There is still time for you to have your say.
Devolution for York and North Yorkshire could be an enabler to long term funding, give our region a voice at a national level, and help us to develop the right strategic programmes to support our economy to prosper for the people who live and work here. However, for devolution to go ahead, we need to hear from you.
An information video, consultation documents and FAQs can be accessed via the dedicated devolution website and consultation platform. Visit www.ynydevolution.com.
If agreed, devolution for York and North Yorkshire will see the creation of a combined authority between City of York Council and the new North Yorkshire Council, which will be chaired by an elected mayor. It has the potential to bring significant new investment and powers to York and North Yorkshire and could unlock:
• £540 million (£18 million per year) in Mayoral Investment Funding over 30 years to invest in local priorities;
• investment of up to £50 million to support and deliver the York Central brownfield regeneration scheme;
• £7 million of investment to enable York and North Yorkshire to drive green economic growth towards the ambition to become a carbon negative region;
• investment of up to £2.65 million to deliver affordable, low carbon homes;
• £13 million for the building of new homes on brownfield land across 2023/24 and 2024/25;
• a commitment to establish a working group to support the development of BioYorkshire;
• new powers from Government to drive regeneration and build more affordable homes;
• new transport powers to improve and integrate the regional transport network. If you want to learn more and to help you complete your consultation response, watch our explainer video and read the FAQs here.
Ready to have our say? You can take part in the consultation here.
If you're representing an organisation, you can also supplement your response with a more detailed written letter, which you can send to enquiries@ynydevolution.com
Make sure you have your say by Friday 16th December.